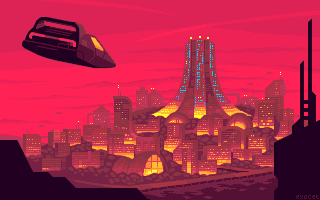 Back to the Atari ST for this picture, presented at the SillyVenture demoparty in Poland (ranked 6th) and inspired by a concept by SF artist Tim White. You can read more details about the creative process for this picture on my blog (in French though).
Date : November-December 2014
Format : 320x200/16 colours (STE palette)
No copy.